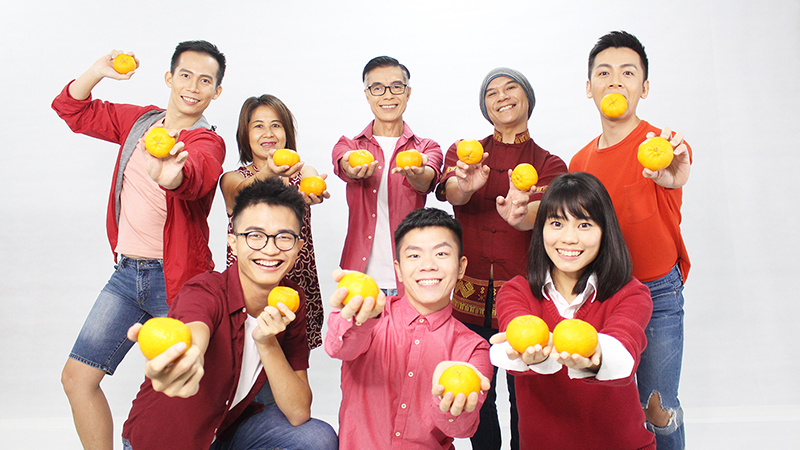 【共享艺品】简介
共享空间专业舞团(Duo Space Dance Theatre Sdn Bhd)于2020年12月12日正式启动"共享艺品 Dua Space Art & Craft"网店。
舞团成立至今,经历过无数的风风雨雨,依然秉持本土艺术的原创精神,将艺术带给身边的每一个朋友。"让善的光串流在人间"是共享空间累积这23年以来的心得,亦是开创"共享艺品"的宗旨。"共享艺品"是舞团艺术企业的第一步,祝福舞团在艺术的路上能够创作更多好的作品与大众分享。这次的开发计划将会是共享舞团对社会伸出的另一只手,在提供社会朋友精神支持的同时亦带领艺术融入生活的开始。
"艺品"即艺术的品味,我们深信艺品是有灵性的,是生命中的必需品,因此"共享艺品"从衣、食、住、行,四个方向分享概念,希望身边的朋友及荧幕前的顾客都能及拥有更加高雅的生活,进而提升个人、事业、感情等等各方面的品质。
"艺品"是实用价值和无形价值中比值最高的人文产物,是技艺与美的结晶,是历史脉延的精髓,也是人类文明进步的标志。"共享艺品"透过与不同领域艺术家的合作,将日常生活中最常见的必需品及艺术品,以创意又不失温度的形式带给大家。我们坚持对极致的追求,对美的诉求,让生活看见美丽,用美丽温暖生活。
About Us
Duo Space Dance Theatre Sdn Bhd officially launched the "Dua Space Art & Craft" online store on 12th of December, 2020.
Since the establishment of Duo Space Dance Theatre Sdn Bhd, countless ups and downs never stop our spirit in bringing original creations of arts to people around us. We started "Dua Space Art & Craft" with the ambition to deliver the light of kindness to the world and this is inspired from our realisation in 23 years of serving the community. It is not only our first step in adapting arts into entrepreneurship, but also a blessing to the company in creating and sharing more items and pieces of arts.It symbolises our care to the society by giving them our spiritual support and leading them to a life of arts.
"Art & Craft" is a sense of art. We believe that art is spiritual and essential in life. Therefore, "Dua Space Art & Craft" is dedicated to the concept of every aspect in our lives, hoping to lead our friends and customers to an elegant life by improving the quality of personal development, career and relation.
"Art & Craft" is a humanistic product with its practical and abstract value. It is a result of skillfully beauty, an essence of history and civilisation progress. We work with artists and craftsmen in different fields, bringing the most common and essential artworks in a creative yet warm manner. We are dedicated to the pursuit of exquisiteness, filling a fragrance of warm and beauty in everyone's life.